Updated on: 29/06/2020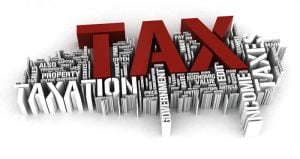 On June 02nd, 2020, the Standing Committee of The National Assembly promulgated Resolution No. 954/2020/UBTVQH14 to change the personal income tax exemptions, which takes effect on July 01st, 2020. According to this Resolution, the personal income tax exemptions shall be changed as follows:
Personal exemption: 11 million VND/month (132 million VND/year);

Exemption for each dependent: 4,4 million VND/dependent/month.
Taxpayers who have paid tax and applied the exemptions specified in the previous regulations, may recalculate the personal income tax payable by applying the exemptions specified in this Resolution when preparing the 2020's annual personal income tax declaration.
The new exemptions are applied from the tax period of 2020.
If you have any questions or require any additional information, please contact Apolat Legal – An International Law Firm in Viet Nam.

This article is for general information only and is not a substitute for legal advice.