Updated on: 24/08/2023
A risk is an adverse event that happens to an object or phenomenon. It can have objective or subjective causes, but the results are almost always negative either way. And insurance is a type of risk management mainly used to protect against potential losses or hazards that may occur accidentally. Insurance is one technique to cope with financial losses brought on by threats. However, when people's material and spiritual lives were improved, awareness of insurance for individuals and organizations in Vietnam only started to form and overgrow. Therefore, Vietnam is a fresh market; thus, it has the potential to draw foreign investors that want to invest in insurance services.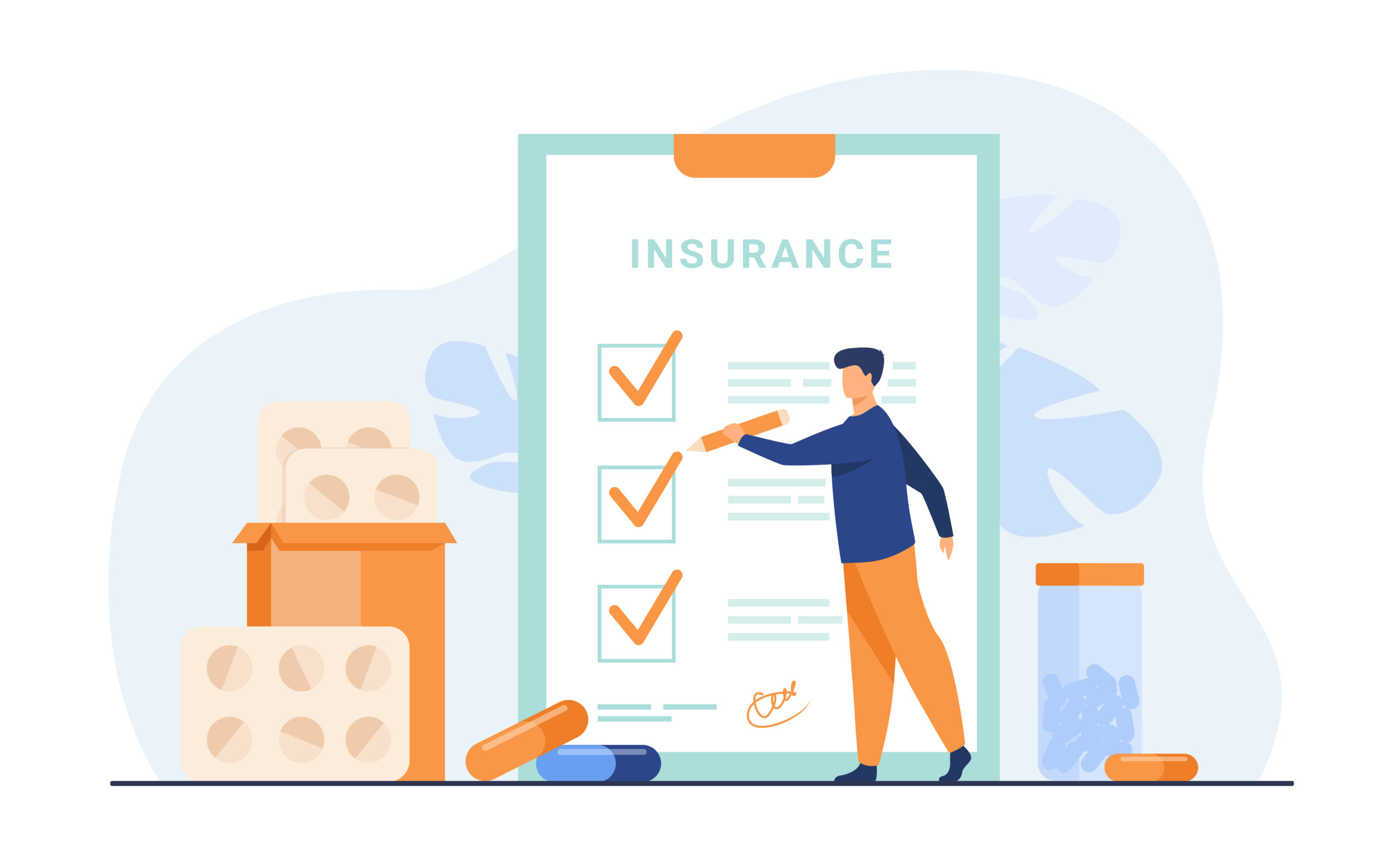 1. Conditions for foreign investors' insurance brokerage activities in Vietnam 
For the existence and growth of insurance brokerage operations, the insurance market and insurance companies must develop. An insurance brokerage company acts as a middleman between an insurance company and a client, representing the insured's interests while dealing with insurance companies. The brokerage enterprise will negotiate and arrange the conclusion of an insurance contract between the insurance companies and the insurance buyer. At the same time, the insurance company offers consulting services to the insurance buyer in areas such as risk assessment, insurance type selection, terms and conditions, premium schedules, and the implementation of insurance policies. They provide information on insurance types, conditions, terms, premiums, and insurance enterprises to insurance buyers. Insurance brokerage activities are sensitive; therefore, brokers need extensive professional knowledge, and insurance brokerage enterprises must adhere to legal requirements and apply for licenses. The Ministry of Finance issues licenses for establishing and operating brokerage.  
For foreign investors, insurance brokerage services are the business lines Vietnam commits to permit in the Service Trade Commitments Schedule ("WTO Schedule"). Therefore, foreign investors can make unlimited capital contributions toward establishing an insurance brokerage company in Vietnam. However, by specialized laws, a foreign organization must meet the following requirements to apply for an establishment and brokerage activities License: 
The foreign organization must be a foreign insurance brokerage enterprise. This foreign insurance brokerage enterprise must obtain the approval of the foreign competent authority to establish an insurance brokerage business in Vietnam unless the law does not require written consent from a foreign country.

Possessing a minimum of 07 years of experience in insurance brokerage and the business operating in the field of insurance brokerage.

In the 03 years before the year in which the application for a License was submitted, there were no significant violations of the legislation governing insurance brokerage activities in the nation where the company's headquarters is located. 
2. Forms of ownership for foreign investors to own insurance brokerage companies  
According to the Law on Investment, foreign investors have many options when investing in Vietnam. Still, there has two forms of investment are prioritized by foreign investors: (1) investments in establishing economic organizations and (2) investments in capital contributions, share purchases, and purchases of capital contributions to the Vietnam company. 
For investing in owning an insurance brokerage company in Vietnam, depending on actual needs, investors can select one of two investment forms (1) and (2) as described above. But regardless of the type of investment, foreign investors still must meet the conditions to apply for a license to establish and operate a brokerage, as mentioned above. Reality shows that it is challenging for foreign investors to fulfill the requirements to own an insurance brokerage company in Vietnam directly. Therefore, it is difficult to put into practice investing in establishing a new company or buying capital from shareholders/members of a Vietnamese company to own a foreign-invested insurance brokerage company. In our experience, foreign investors should indirectly own an insurance brokerage company through owning subsidiaries, where the subsidiary will be a Vietnamese insurance brokerage company. This solution avoids the need for foreign investors to meet the conditions and carry out investment procedures prescribed for foreign investors as prescribed in the Law on Investment.  
In addition, to meet the conditions that an organization contributing 10% or more of charter capital must have profitable business operations for 03 consecutive years before the year submitting the License, foreign investors must give priority to the acquisition of companies that already have been profitable for 03 consecutive years rather than unsatisfactory establishment or acquisition of new companies.  
Disclaimers:
This article is for general information purposes only and is not intended to provide any legal advice for any particular case. The legal provisions referenced in the content are in effect at the time of publication but may have expired at the time you read the content. We therefore advise that you always consult a professional consultant before applying any content.
For issues related to the content or intellectual property rights of the article, please email cs@apolatlegal.vn.
Apolat Legal is a law firm in Vietnam with experience and capacity to provide consulting services related to Business and Investment and contact our team of lawyers in Vietnam via email info@apolatlegal.com.