Updated on: 06/05/2020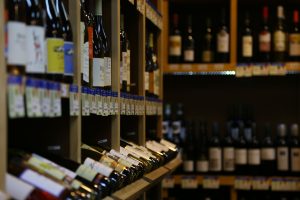 According to a research report of the Lancet Medical Journal (UK), cited by Forbes, showed that the proportion of alcohol consumption globally is tending to increase steadily, in which, Vietnam is the country with the highest growth rate and largest alcohol consumption in the world, nearly 90% from 2010 to the present. This makes the market for alcoholic beverages in Vietnam increasingly interested and becomes a potential market, bringing high profits. Therefore, more and more companies are being established to operate in the field of alcohol distribution. However, alcohol trading is on the list of conditional business lines specified in Appendix 4 of the 2014 Law on Investment and must be approved by competent state agencies. Therefore, in order to conduct alcohol distribution activities, enterprises need to pay attention and must meet the conditions for liquor distribution conditions, and at the same time carry out the procedure for applying for a liquor distribution license.
So, what is a liquor distribution license?
Liquor distribution license is a certificate that permits the importation of liquor, purchase liquor from domestic liquor traders and other liquor distributors according to the contents of the license for sale to liquor distributors, liquor wholesalers, liquor retailers, on-the-spot consumer liquor traders within the provinces or centrally-run cities licensed and allowing traders to buy liquor for export.
What are the conditions for distributing alcohol to meet legal requirements?
Firstly, the organization conducting alcohol distribution activities must be an enterprise established in accordance with the law[1].
Secondly, regarding the business registration field, according to Decision No. 27/2018 / QD-TTg, the company can register industry code 4633 – Wholesale beverages.
Thirdly, regarding introductory documents or principle contracts, enterprises must meet the conditions for written introduction or principle contracts of alcohol producers, other alcohol distributors or liquor suppliers in foreign[2].
Fourthly, regarding the liquor distribution system, enterprises must have a liquor distribution system in two or more provinces or centrally-run cities; In each province or centrally-run city, there must be at least 01 liquor wholesaler[3].
Fifthly, regarding warehouses or warehouse systems, enterprises must have the right to lawfully use warehouses or warehouse systems with a total floor area of 150 m2 or more[4].
Sixthly, in terms of meeting food safety conditions, under which alcohol is expected to be sold must ensure food safety conditions as prescribed[5].
Seventh, on the conditions for fire prevention and environmental protection, accordingly, enterprises must ensure to fully comply with the requirements on fire prevention and environmental protection according to regulations[6].
However, as from March 22nd, 2020, the effective date of Decree No. 17/2020 / ND-CP issued by the Government, the regulations that meet the conditions of lawful use rights and minimum floor area for warehouses or warehouse systems; about food safety conditions; on the liquor distribution system and on the conditions for fire prevention and environmental protection as mentioned above.
Therefore, from March 22nd, 2020, when carrying out the procedures to apply for a liquor distribution license, the enterprise should note and submit the following documents attached to the application for a liquor distribution license (according to form):
A copy of the certificate of enterprise registration or a paper of equivalent legal validity; and
Documents related to liquor suppliers: (i) copies of introductory documents or principal contracts of liquor producers, other liquor distributors or foreign liquor suppliers; or (ii) a copy of the license to produce liquor or a license to distribute liquor if the supplier is a local trader.
The Ministry of Industry and Trade will be the agency competent to grant liquor distribution licenses and licenses with a term of 5 years[7]. Before the expiry date of a liquor distribution license, if an enterprise wishes to continue trading in this wine product, the enterprise must submit a written request for re-grant of the license to the competent state agency for consideration and reissue in accordance with the law.
Accordingly, in case the enterprise actually does business in the field of liquor distribution but does not meet the conditions and does not apply for a liquor distribution license / does not extend the license for liquor distribution prescribed by law, the enterprise may be subject to an administrative fine of up to VND 40,000,000[8].
If you have any questions or require any additional information, please contact Apolat Legal – An International Law Firm in Viet Nam.

This article is for general information only and is not a substitute for legal advice.
[1] Article 11.1 Decree 105/2017/NĐ-CP
[2] Article 11.5 Decree 105/2017/NĐ-CP
[3] Article 11.4 Decree 105/2017/NĐ-CP
[4] Article 11.2 Decree 105/2017/NĐ-CP
[5] Article 11.3 Decree 105/2017/NĐ-CP
[6] Article 11.6 Decree 105/2017/NĐ-CP
[7] Article 28.2 (b) Decree 105/2017/NĐ-CP
[8] Article 1.8 Decree 124/2015/NĐ-CP