Updated on: 12/10/2020
1. Goverment has just issued Decree No. 117/2020ND-CP dated September 28th, 2020 regulating on sanctioning administrative violations in the therapeuticfield 
On September 28th, 2020, the Government issued Decree No. 117/2020ND-CP, regulating on administrative sanctions in the medical field. Especially pay attention to alcohol, beer and tobacco field, with 12 Articles detailing penalties for violations.
Accordingly, violating regulations on smoking locations can result in a warning or a fine up to 10,000,000 VND. The failure to have signs does not sell tobacco to people under 18 years old shall be fined from 1,000,0000 VND to 3,000,000 VND. Violations of regulations on selling and supplying tobacco will be fined from 3,000,000 VND to 5,000,000 VND and additional penalties may be imposed and also the remedial measures. A fine can be up to 40,000,000 VND for violations on labelling and printing health warnings on tobacco packages, and additional penalties and other remedial measures.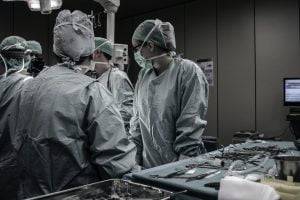 Regarding the alcohol and beer field, regulations on penalties for behaviors of using, selling, promoting, advertising, etc. Accordingly, drinking alcohol and beer at the age of 16 but less than 18 is illegal and can be warned or fined up to 500,000 VND. It is also illegal to sell alcohol or beet at place that is not allowed to be sold, which can result in a fine up to 10,000,000VND. Furthermore, not taking preventive measures, detecting and preventing drivers from drinking alcohol or beer right before and while in traffic, vehicle owners may be fined up to 10 million VND, etc.
Decree No. 117/2020/ND-CP comes into effect on November 15th, 2020.
2. Ministry of Construction has issued Official Letter No. 4757/BXD-QLN dated October 01st, 2020 responding the recommendations of voters of Ho Chi Minh City to consider and explain clearly the relevant regulations and sanctions on using the apartment to do business on hourly and short-term rental services 
In Official Letter No. 4757/BXD-QLN dated October 1st, 2020, Department of Construction (DOC) stated that, under Article 10 of Law on Housing 2014, House owners are organizations, domestic family, individuals, overseas Vietnamese are intitled to use the house for residential purposes and other purposes not prohibited by law; at the same time, Article 6 of this Law also prohibits the use of apartments for non-residential purposes.
At Article 35 of Decree No. 99/2015/ND-CP dated October 20th, 2015 of Government detailing and guiding the implementation of some articles of Law on Housing stipulates prohibited acts in management and use of an apartment building such as arbitrary conversion of functions and use purposes of the apartment building; carry out the prohibited acts specified in Artilce 5 of Law on Housing.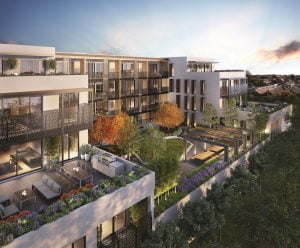 Therefore, according to the Law on Housing, the act of using an apartment for non-residential purposes such as doing business on hourly or short-term rental services is prohibited.
Circular No. 02/2016/TT-BXD dated February 15th, 2016 of Minister of Construction issuing the Regulation on management and use of apartment buildings. At Article 48 and 49 of Regulation No. 02 specify the responsibilities of People's Committee of wards and districts in handling according to their competence or by requesting competent authorities to handle violations actsin the management and use of the apartment building.
Violations in management and use of the apartment building will be administratively sanctioned according to the provisions of Decree no. 139/2017/ND-CP dated November 27th, 2017 of government on penalties for administrative violations against regulations on investment and construction; extraction, processing and trading of minerals used in construction, production and trading of building materials; management of infrastructural constructions; real estate business, housing development, management and operation of apartment buildings and office buildings.
3. The limited time for granting Work Permits for foreign labors is reduced to 17 working days
On October 7th, 2020, the Department of Justice (DOJ) and the Department of Labor, Invalids and Social Affairs (DOLISA) of Ho Chi Minh City have signed a joint plan on administrative procedure reform of the two agencies.
Previously, on July 7th, 2020, the People's Committee of Ho Chi Minh City decided to issue a regulation on inter-group implementation of granting criminal record certificates and work permit for foreigners working in HCMC.
Accordingly, DOLISA is the agency receiving dossiers and returning the settlement results for inter-connected administrative procedures. DOJ of HCMC shall receive and process the request for issuance of criminal record certificates sent by DOLISA.
Within 17 working days (from the date of receipt of a complete and valid dossier),  DOLISA shall return the result to the applicant (including criminal record certificates and work permit). This term was 20 working days as previous.
This regulation has contributed to the implementation of administrative procedure reform, reducing paperwork, shortening processing time, saving costs, creating maximum favorable conditions for people in the implementation of administrative procedures. In addition, it also ensures the timeliness, accuracy and consistency of information on individuals' personal identities, minimizing troublesome and difficulties things for people, at the same time, it contributes to the elimination of negative behaviors of administrative procedures.
Download Legal Updates as a PDF here.