Updated on: 19/08/2022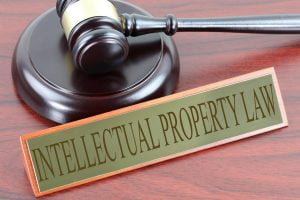 The era of the 4.0 industrial revolution is seeing strong development and will flourish even more and more in the not-too-distant future. Along with that, people are becoming more accepting of the globalization processly worldwide. Therefore, it is an absolute necessity to amend and supplement articles and clauses of the Intellectual Property Law, with the aim of promoting innovative, creative, proactive, active, and appropriate activities that better reflect reality. Join Apolat Legal today to find out some new points of the Intellectual Property Law passed by the National Assembly.
1. New policy group of the intellectual property law in 2022
A law amending and supplementing a number of articles of the Intellectual Property Law has just been approved by the National Assembly, with 476/477 delegates voting for it (accounting for 95.58% of the total number of National Assembly delegates) on June 16. The amended content focuses mainly on 7 groups of policies:
First: To ensure the clear statements of the author, copyright owner, performer, and related rights holders in the case of assignment or transfer of Copyright and Copyright-related rights.
Second: To encourage creation, exploitation and dissemination of inventions industrial designs, layout designs, and plant varieties created from scientific and technological tasks using State budgets.
Third: To facilitate carrying out procedures for registering copyrights, related rights, and establishing industrial property rights. Thus, regulations governing procedures, time limits, record compositions, and so on, when practising the right to establish automatically without registration (in the field of copyright and related rights) or having to register (related to industrial ownership), will be completed quickly, compactly, and conveniently to promote and encourage registration and establishment of intellectual property rights.
Fourth: To ensure an adequate and balanced level of protection in intellectual property rights protection. Accordingly, regulations related to the protection and enforcement of intellectual property rights were amended to provide adequate protection and balance between the rights of the right holder and the right to use and access the knowledge and technology of our society.
Fifth: To enhance the effectiveness of intellectual property support activities. The activities of representation, assessment, and support for the intellectual property system have been promoted. Specifically, the revised Law is amending and supplementing several regulations to create competition in the provision of representation services.
Sixth: To improve the efficiency of intellectual property rights protection activities. To ensure that the intellectual property mechanism is effective, reasonable and feasible, relevant regulations have been amended and supplemented accordingly. Specifically, the Law supplements the authority to proactively apply control measures at the border so that in the process of inspection, supervision, and control for customs authorities to find clear grounds to suspect that imported and exported goods are illegal counterfeit of intellectual property.
Seventh: To ensure full and serious implementation of Vietnam's international commitments on intellectual property protection in the integration process. Accordingly, the Law adds a number of contents related to solutions to protect rights and rights management information to ensure enforcement in the digital age; some provisions on exceptions to copyright and related rights; amending and supplementing a number of contents related to sound trademark protection; terminate the validity of the protection title for the mark; a mechanism to ensure information for patent holders to exercise their rights in the market-licensing procedures for pharmaceutical products…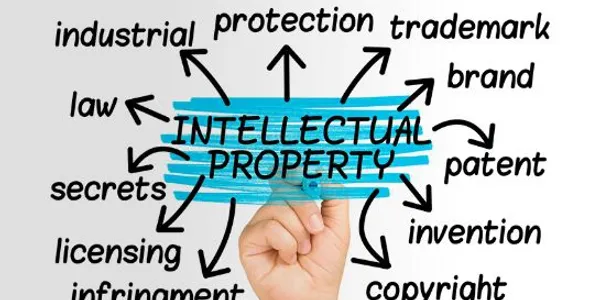 2. Intellectual property rights registration process?
Normally, intellectual property is very diverse, from works, books, songs, articles, scripts, software, logos, and trademarks, to industrial designs, inventions, etc. Thus , each intellectual property will correspond to a different type of intellectual property registration. However, in general, the registration processes are quite similar, including the following steps:
Step 1: Classifying and identifying the objects of intellectual property registration
Step 2: Determining the conditions and ability to protect the intellectual property object (registration or automatic protection)
Step 3: Conducting a lookup for the capability of protection before registration (for subjects requiring registration)
Step 4: Preparing documents for registration of intellectual property protection
Step 5: Submitting application form
Step 6: Monitoring the registration process and responding to requests from the Intellectual Property Office/Copyright Office during the application review process
Step 7: Receiving an intellectual property registration certificate from the authorities
3. Intellectual property law consulting services at Apolat Legal
Apolat Legal is a professional law firm in Vietnam with strengths in consulting on governance, registration, commercialization, rights enforcement, and participation in litigation in the field of Intellectual Property, which is undertaken by a team of carefully-selected and highly-qualified lawyers and engineers.
We have experience in advising clients on all aspects of Intellectual Property, including the process of creating, implementing, and enforcing intellectual property rights. On top of all that is our commitment to service quality as well as the provision of fast and reliable legal solutions. We provide our clients with Intellectual Property advice in the following areas:
– Patents, Layout Designs & Industrial Designs;
– Trademarks, Advertising slogans, Commercial names;
– Copyright & Related Rights;
– Domains;
– Licensing, Technology Transfer & Franchising;
– Anti-Counterfeiting, Anti-Piracy & Enforcement;
– Litigation & Alternative Dispute Resolution.
Through the above article, Apolat Legal has provided you with several new policy groups of the Intellectual Property Law of 2022. If you have any questions or requests for support in legal issues, please get in touch with us for advice.
Contact Information
THE APOLAT LEGAL LAW FIRM
Email: info@apolatlegal.com
Hotline: (+84) 911 357 447
Address: Floor 5, 99-101 Nguyen Dinh Chieu, Vo Thi Sau Ward, District 3, Ho Chi Minh City, Viet Nam
Work hours: Monday – Friday; 8:15 – 17:15