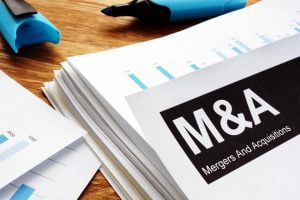 M&A is a safe and promising solution for any overseas business that wants to penetrate a domestic market. That is especially true when the Vietnamese market is expected to maintain steady growth, bringing many opportunities for investors and creating a vibrant market with fair competition. Join Apolat Legal in today's article to learn about M&A in Vietnam right below!
1. The Process of M&A in Vietnam
Step 1: Developing a strategy and clearly identifying potential target businesses
Step 2: Evaluating potential target businesses
Step 3: Formulating a strategy for a partial/full M&A of the potential target business's capital
Step 4: Preliminary analysis and valuation of the potential target business
Step 5: Sending an Open Letter to the owner/shareholder/capital contributor of the potential target business and beginning negotiation
Step 6: Signing a confidentiality agreement and a memorandum of understanding on the partial/full M&A of the potential target business
Step 7: Beginning the legal due diligence process and financial appraisal of the potential target business and re-evaluating the initial strategy
Step 8: Making the decision to merge/not merge or acquire/not acquire capital in the potential target business
Step 9: Signing a contract for M&A of a part/all of the potential target business's capital in case of capital acquisition/merger decision
Step 10: Fulfilling financial obligations
Step 11: Carrying out procedures with state agencies
Step 12: Concluding the M&A process
2. Which factors contribute to a successful M&A case?
For a successful M&A in Vietnam, it is necessary to pay attention to the accuracy of the information, potential analysis, and risk prediction from the selling business. Don't forget to seek help from brokers or professional agencies.
Get a clear understanding of the target business: This is the first principle businesses must follow when carrying out an

M&A in Vietnam

. Firstly, learn about the target business, specifically about their field of operation, customers, organizational structure, culture, and vision. At the same time, the investment firm must be able to grasp and maintain the business's cultural values following the M&A.

Pay attention to the potential of the business: The value of a business lies not only in its tangible assets but also in other intangible assets.

Analyze and forecast risks: A successful M&A dramatically depends on leaders' clear plans, strategies, and anticipated risks. Buyers should be careful with unrecorded bad debts, non-depreciated assets, or cash flows from selling fixed assets, not goods.

Seek help from intermediaries: The brokers will know the stance of both the buyer and the seller, thereby significantly increasing the success of an

M&A

deal.

Stay consistent in making decisions and implementing commitments and agreements: parties' leaders must reach a mutual understanding. At the same time, leaders must pay attention and stay consistent in essential decisions for M&A.

Use consultancy in specialized stages: This is the most used measure to overcome the lack of legal knowledge and knowledge in enterprises' valuation and restructuring stages. Lawyers not only provide information and explain the law on M&A in Vietnam but also advise to prevent disputes and legal risks during the implementation of M&A activities for businesses.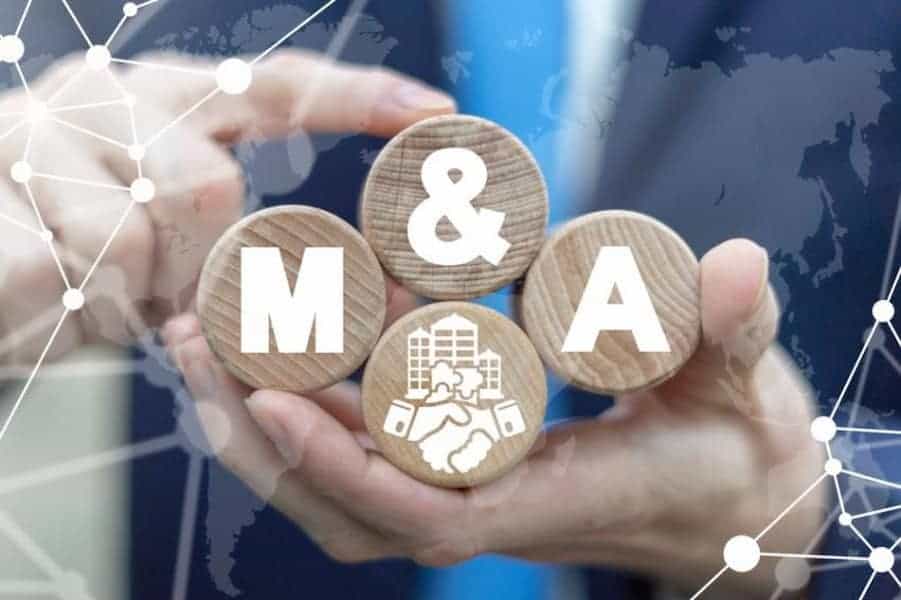 3. What makes the M&A consulting services at Apolat Legal different?
Apolat is an expert in M&A transactions in Vietnam. We understand the challenges that customers face, as well as what investors expect from the transaction. Understanding the role of M&A transactions, Apolat Legal has always focused on developing this service segment over the years based on four core pillars, which include:
Understand the essential issues of successful

M&A

transactions.

Knowledge of many legal practices

Promoting innovations.

Providing comprehensive services.
For a successful M&A deal, the legal team plays the ultimate key role. At Apolat Legal, our team of lawyers will participate in meetings with clients and evaluate the case to bring them innovative and integrated solutions, ensuring the highest efficiency for even the most challenging legal issues a client business may face. Of course, we always aim to protect the rights and enhance the legitimate interests of our clients first.
Contact Information
APOLAT LEGAL VIETNAM LAW FIRM
Email: info@apolatlegal.com
Hotline: (+84) 911 357 447
Address: Floor 5, 99-101 Nguyen Dinh Chieu, Vo Thi Sau Ward, District 3, Ho Chi Minh City, Viet Nam
Work hours: Monday – Friday; 8:15 – 17:15