Updated on: 05/03/2020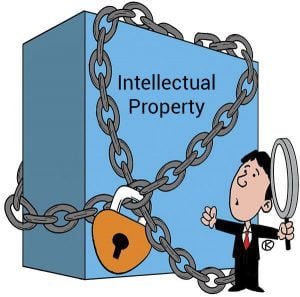 Intellectual property rights that include author rights and related rights (or neighbouring rights), trademarks, patents, industrial design rights, utility solutions (or utility models), semiconductor integrated circuit layout design (or layout design), are commonly defined as intangible assets of a company. Bearing in mind that the IP assets have come to accrue a significant level, or even one of the most valuable assets, of any business, in the consideration of a M&A deals, such assets may be expressed or translated into "tangible forms" in order to be assigned and gain much value for buyers.  
Hence, the need to carry out a thorough IP due diligence when implementing a M&A deal should be of careful consideration. Indeed, an IP due diligence will discover risks related to the IP assets of the target company, identify any assumptions regarding asset valuations, brand valuation as well as selling price of the deal. Unfortunately, in many deals, buyers have paid little attention to IP rights. Usually, buyers mainly focus on the equity structure, the ownership of the company, company debt of the company. 
There are some important factors that must be examined in the process of IP due diligence. This paper will discuss respectively as follows:
Pre-Due Diligence Formalities
The intention to carry out legal due diligence is commonly expressed in the form of a letter of intent or memorandum of understanding before relevant parties participate in the negotiation process concerning the deal. In said documents, several requirements in relation to IP rights will be laid down as the conditions to close the deal. Additionally, a confidentiality agreement between the buyer and the target company is also one of the necessary document between parties to facilitate the disclosure on IP assets from sellers.   
Determine IP Ownerships
When conducting IP due diligence, appointed counsel will examine the ownership of IP assets. For registered IP rights, the relevant certificates will be considered (for example, the certificate of trademark registration or certificates of industrial design registration,…). For IP rights that do not need to be registered or cannot be registered (for example author rights and related rights, rights related to trade secret, …), buyers should examine whether the target company is entitled to own such rights.
It is noteworthy that Vietnam is a pro-employee country. The IP law pays close attention to the copyright protection of works created by employees. Accordingly, copyright and related rights for works created by employees shall belong to the employers during working hours, unless the parties have agreed otherwise. However, the employee is entitled to personal rights to their work (i.e. named as the author or rights to the integrity of the works).
Regarding technology companies, DD lawyers also need to examine if the products of Target Company (websites, software, platforms,…) was written, conceived, developed and tested pursuant to a written agreement through which all relevant IP rights owned by parties involved in the development (including in-house developers, third-party developers, any current and former employees of the Target Company) were validly assigned to the Target Company.  Besides, it is important to ensure that there is no further consents, assignments, waivers required for all of each developer's rights, title and interests (including intellectual property) in any part of the software, to be assigned to or otherwise fully vested in the Target Company.
Identify Litigation Risk
In Vietnam, the public acknowledgement about IP enforcement is still respectively low. For that reason, the risk of litigation is at high level. Thus, buyers must ensure that IP assets are clear of disputes or potential disputes. Besides, some assets may also be governed by agreements that restrict the rights of the target company (as the owner of IP rights) to transfer capital. In this context, conducting the acquisition deal may lead to serious legal liability for the target company.
In most deals, sellers must guarantee that the company products or services do not and did not infringe any rights or interests of third parties in intellectual property and has received any offers of or invitations from a third party to obtain a licence to intellectual property in connection with any products or services to avoid any IP infringing the IP rights of any third party.
Contractual Compliance
The obligations related to IP rights are usually observed in many types of commercial contracts, for example license agreements, franchise agreements, distribution agreements, agency agreements, … Commonly, the agreements would include several limitations to the use of relevant IP rights in Vietnam or under certain ways. These restrictions definitely impact on the determination of selling price. For instance, it is not uncommon that many Vietnamese artists do not publish, and try to prevent other parties from using, their works on YouTube or Facebook. Therefore, through IP due diligence, consultants of the buyer will examine if the target company have been complying with obligations under these agreements.
Foreign Regulations
In an acquisition deals in which buyer and seller are in different countries, parties must take the utmost care since IPRs are treated differently in various countries.
When dealing with a M&A deal, buyers must take into account the importance and benefits of carrying out the effective IP due diligence. When properly protected, IP assets can drive a business forward and generate significant revenue. From the view of the target company, they may conduct IP due diligence to make the company more marketable.
Posted on The Saigon Times, dated March 5th, 2020.
If you have any questions or require any additional information, please contact Apolat Legal – An International Law Firm in Viet Nam.

This article is for general information only and is not a substitute for legal advice.