Updated on: 08/01/2020
Year End Party is an indispensable activity in the end of the year because this is a special moment to mark the way of operation throughout the year of the company. Besides, this is also a time and an opportunity to gathering all the members in the company, summarizing all the activities in a year and the most important is encouraging incentives for all members in Apolat Legal.
On January 6, 2020, Apolat Legal's Year End Party 2019 ended a year with full of efforts of everyone in the common house.
To have a greatful Year End Party, Apolat Legal strives to convey messages, words of love, plans and commitments from the leadership to every member.
The party also officially kick-offs for the new development strategy of the company, for each individual work at APL and for the BOD itself.
To attend party is 4 partners:
Mr. DINH QUANG LONG
Mr. LE TIEN DAT
Mr. PHAM HONG MANH
Ms. PHAM THI THOA
And all the members of APOLAT LEGAL.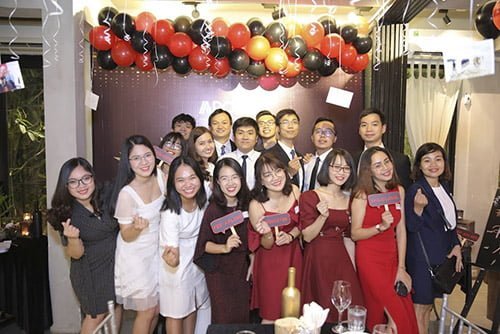 Starting the party, the first part was the singing and playing to create a joyful and exciting atmosphere.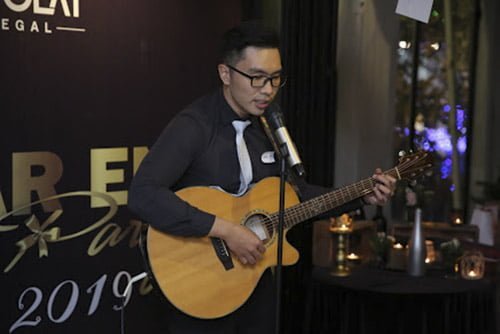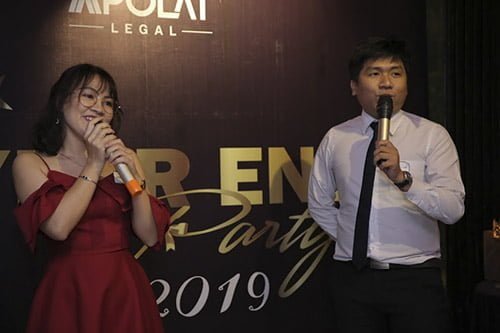 Opening the New Year party with the speech of the company leadership and the countdown moment with champagne of leaders and all the staffs.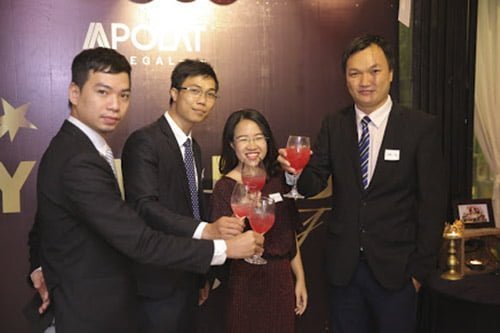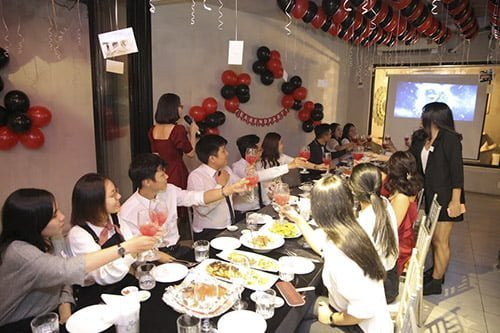 An indispensable part of the year-end party is the reward for employees who have outstanding achievements and made great contributions to the company for the last whole year.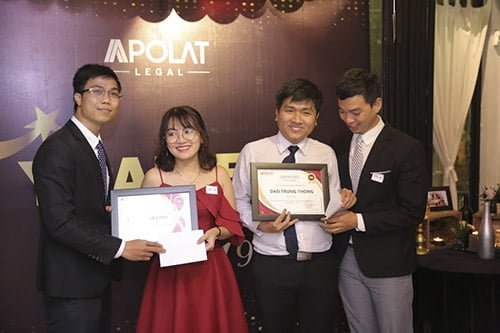 Fun activities, lucky draws, read letters are no less attractive.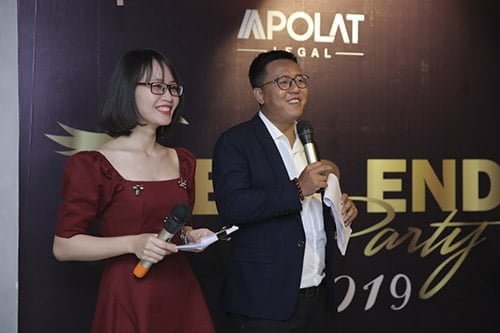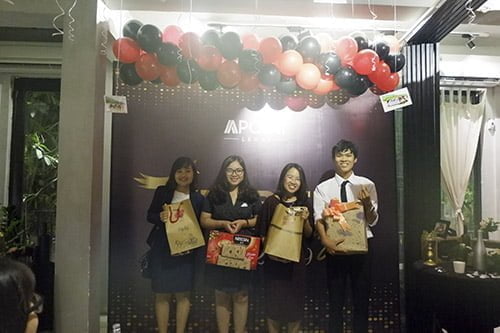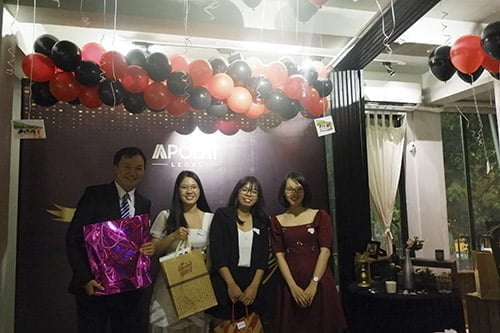 Everyone takes a photo together.