Updated on: 02/02/2021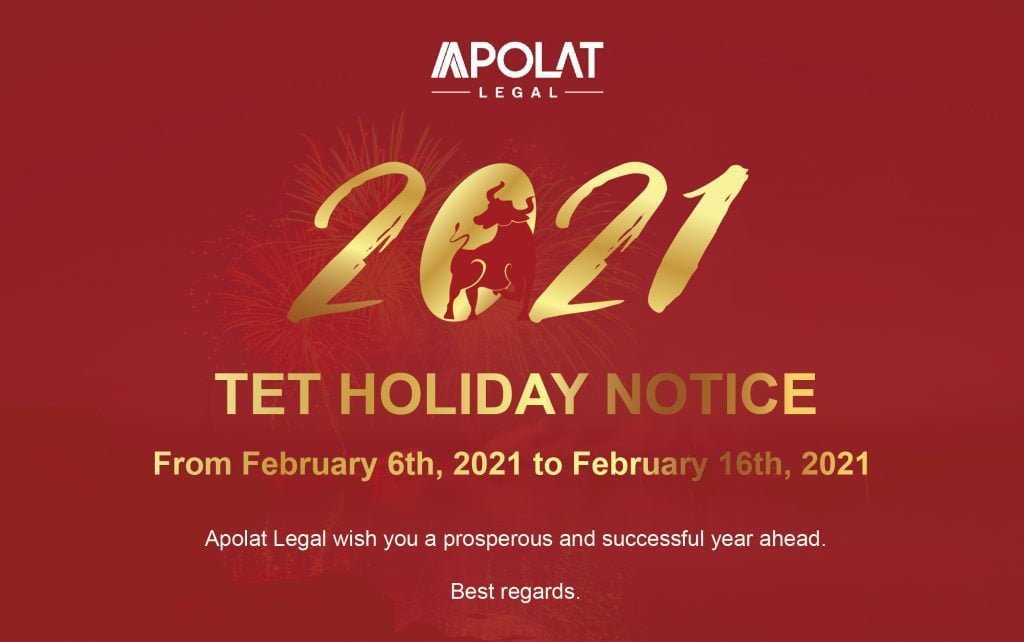 Apolat Legal Law Firm ("Apolat Legal") would like to send sincerely thank you for your trust in our legal services.
Closing time: From Saturday, February 6th, 2021 to Tuesday, February 16th, 2021 ( From December 25th  Lunar Calendar to January 5th  Lunar Calendar ).
Resuming time: Wednesday, February 17th, 2021 ( January 6th  Lunar Calendar ).
Vietnamese Lunar New Year 2021 is coming, Apolat Legal wish you a prosperous and successful year ahead.
Best regards.