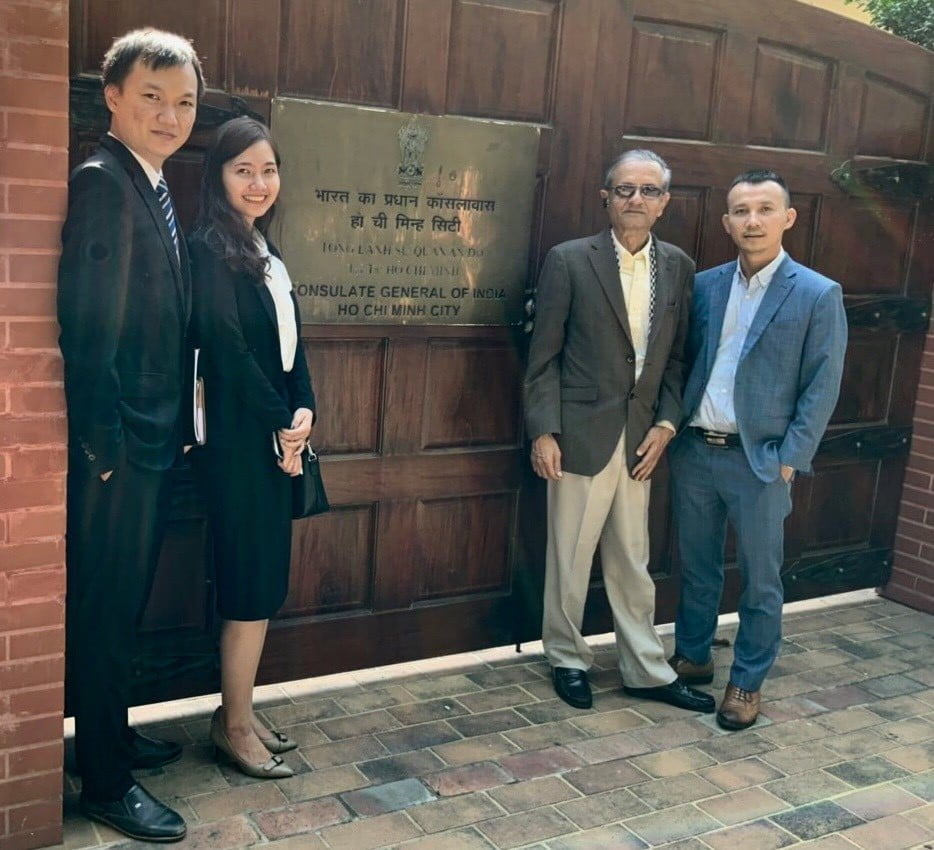 On December 8th, 2019, Apolat legal signed a Cooperation Agreement with Tanna Law – a US law firm be operated by Indian attorney – Mr. Chetan P. Tanna, specializing in providing fast Visa services and immigration procedures in the US for many citizens who want to live and work in the United States. Moreover, Tanna Law supports Indian investors in trade promotion in countries around the world including Vietnam. Please see details at website: https://tannalaw.com/tannaus/
In addition, Apolat Legal and Nguyen and Associates Law Firm ("Nguyen and Associates") work together and cooperate with Tanna Law to support Indian individuals/organizations to implement projects in Vietnam.
Specifically, on January 13rd, 2020, representatives of Apolat Legal, Nguyen and Associates; and Tanna Law had a visit to the Consulate General of India in Ho Chi Minh City to discuss the orientation of supporting and cooperating with Indian organizations/individuals to promote the development of Indian investment in Vietnam.