On April 4th, 2023 at Novotel SaiGon Centre, Apolat Legal had honor of being a participant along with other law firms to join the seminar "M&A and Litigation from a Singapore Context" held by VietCham Singapore and Drew&Napier lawfirm.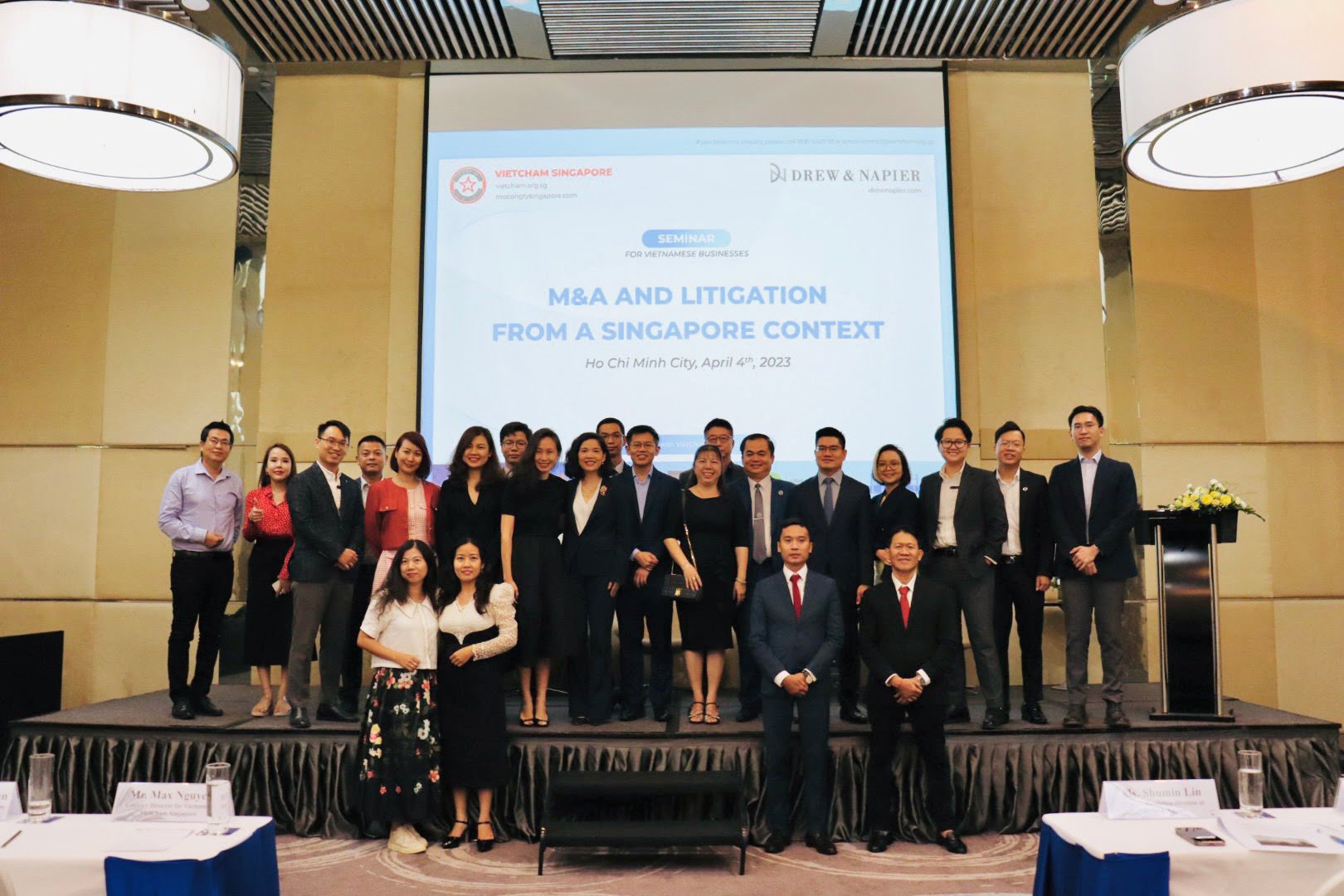 Apolat Legal's representatives joining this seminar are Mr. Pham Hong Manh (Marcus) – Managing Partner and Mr. Nguyen Minh Tien (David) – Partner & Head of the Dispute resolution group at Apolat Legal.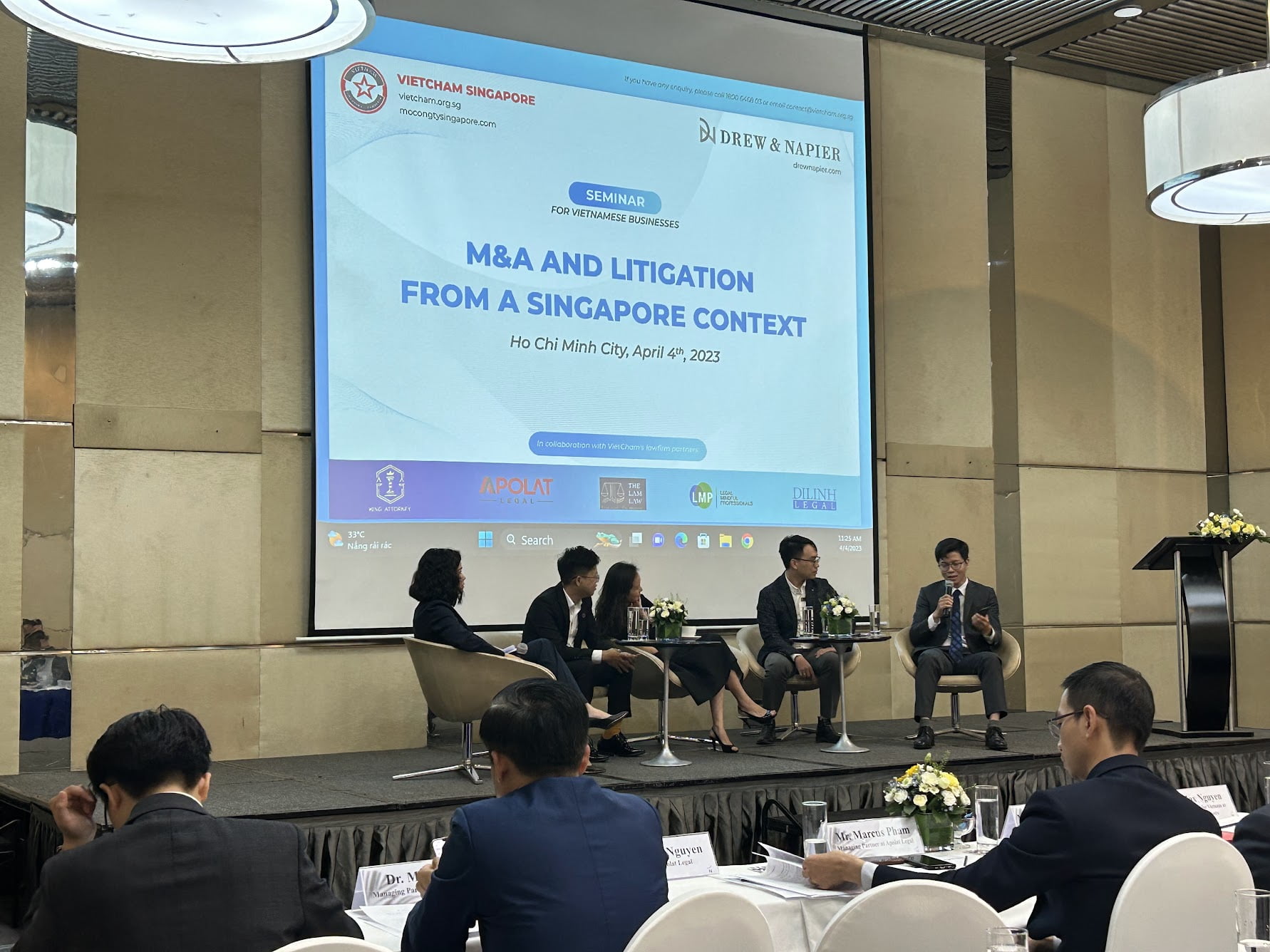 In the first session of the seminar, Mr. Tan Teng Sen and Ms. Shumin Lin, Directors of Drew & Napier LLC in Singapore, respectively presented the knowledge and also practical case studies on M&A and Litigation in both Vietnam and Singapore regulatory environments.  
The rest is a discussion session between Lawyers and answering questions from customers attending. Representative lawyers from domestic law firms such as The Lam Law, Apolat Legal, LMP Lawyers and King Attorney mutually asked and answered questions and shared typical issues or cases around the main theme of the program thanks to the leading of Ms. Diep Hoang – Partner at Dilinh Legal.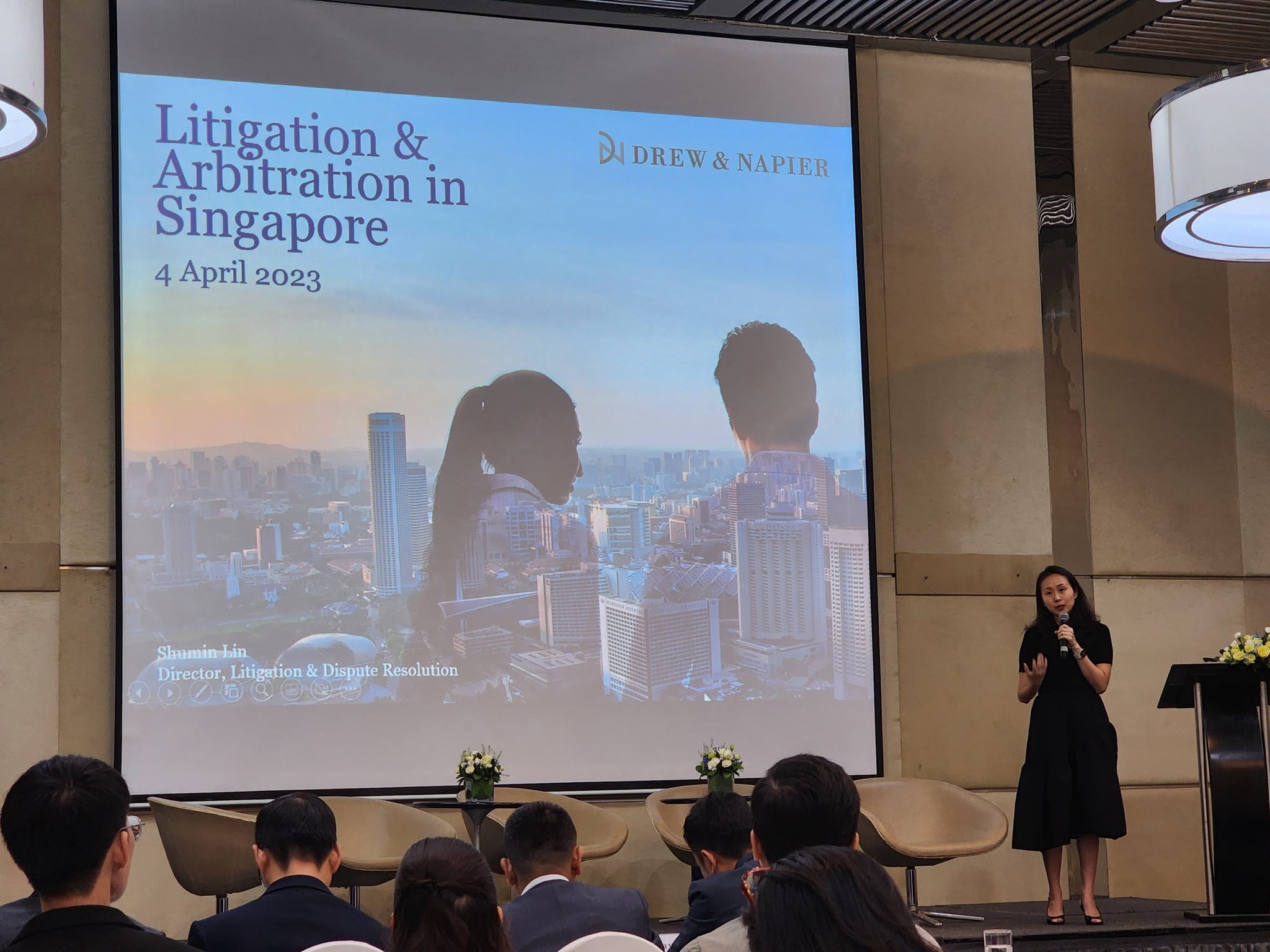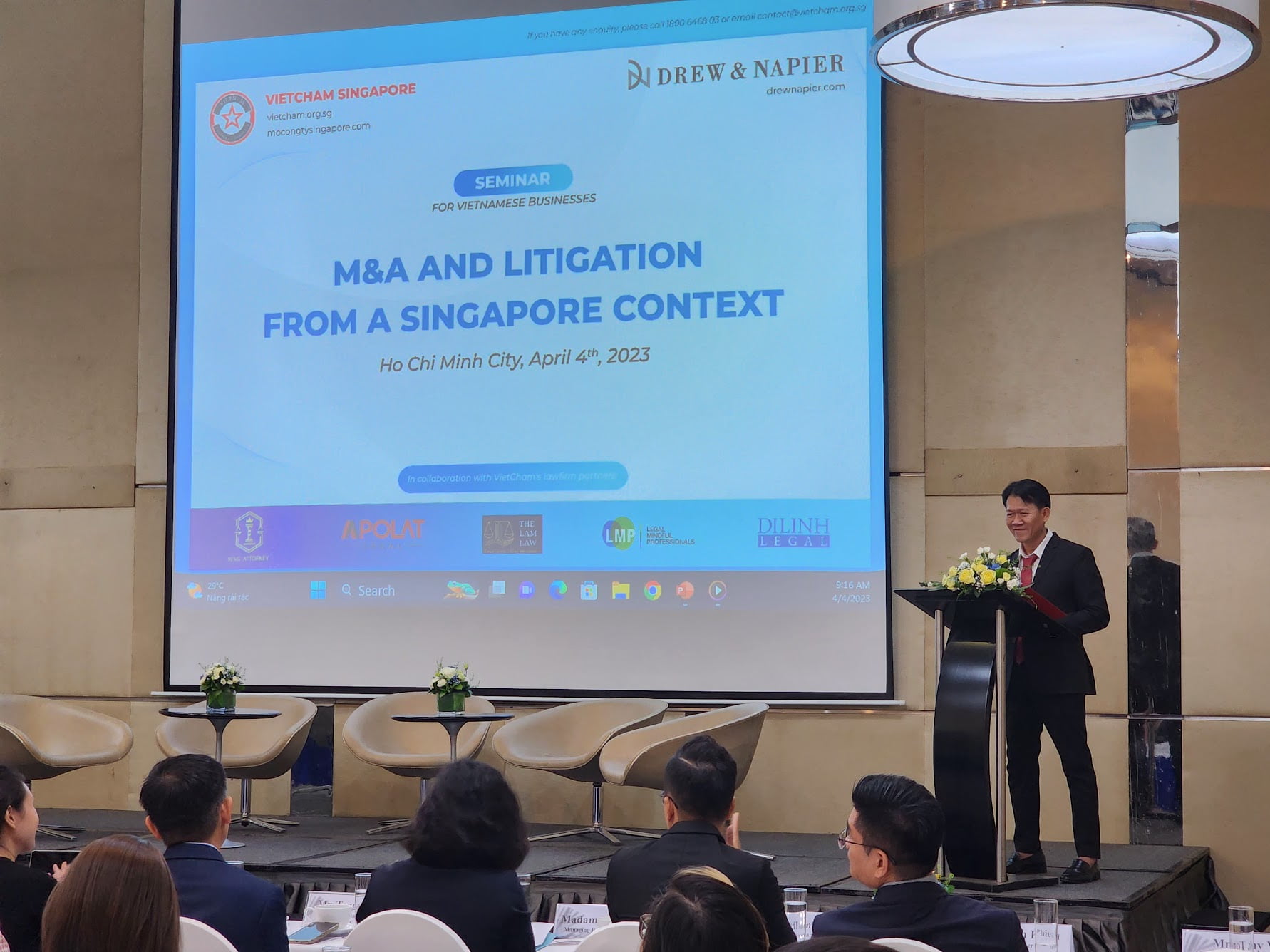 In the first discussion session with the topic of M&A, the Lawyers provided the attendees with an overview of the current M&A market situation and predictions about the market's trend in the upcoming time, especially in Singapore market. Apolat Legal partner Mr. Pham Hong Manh emphasized that the factors that entrepreneurs need to pay attention to before conducting an M&A are to clearly define their own goals and thoroughly appraise the acquired company to minimize risk. 
The next discussion session on the topic of Litigation mentioned three main conceptual fields: Litigation, Arbitration and Mediation. The Lawyers compared these three solutions based on experience from the cases, timing, costs and peculiarity of each solution for the attendees to have an overview. In addition, the issue of applying for dispute settlement in courts in Singapore or Vietnam to settle disputes is also of concern to guests, especially when there are certain differences in the legal environment between Vietnam and Singapore.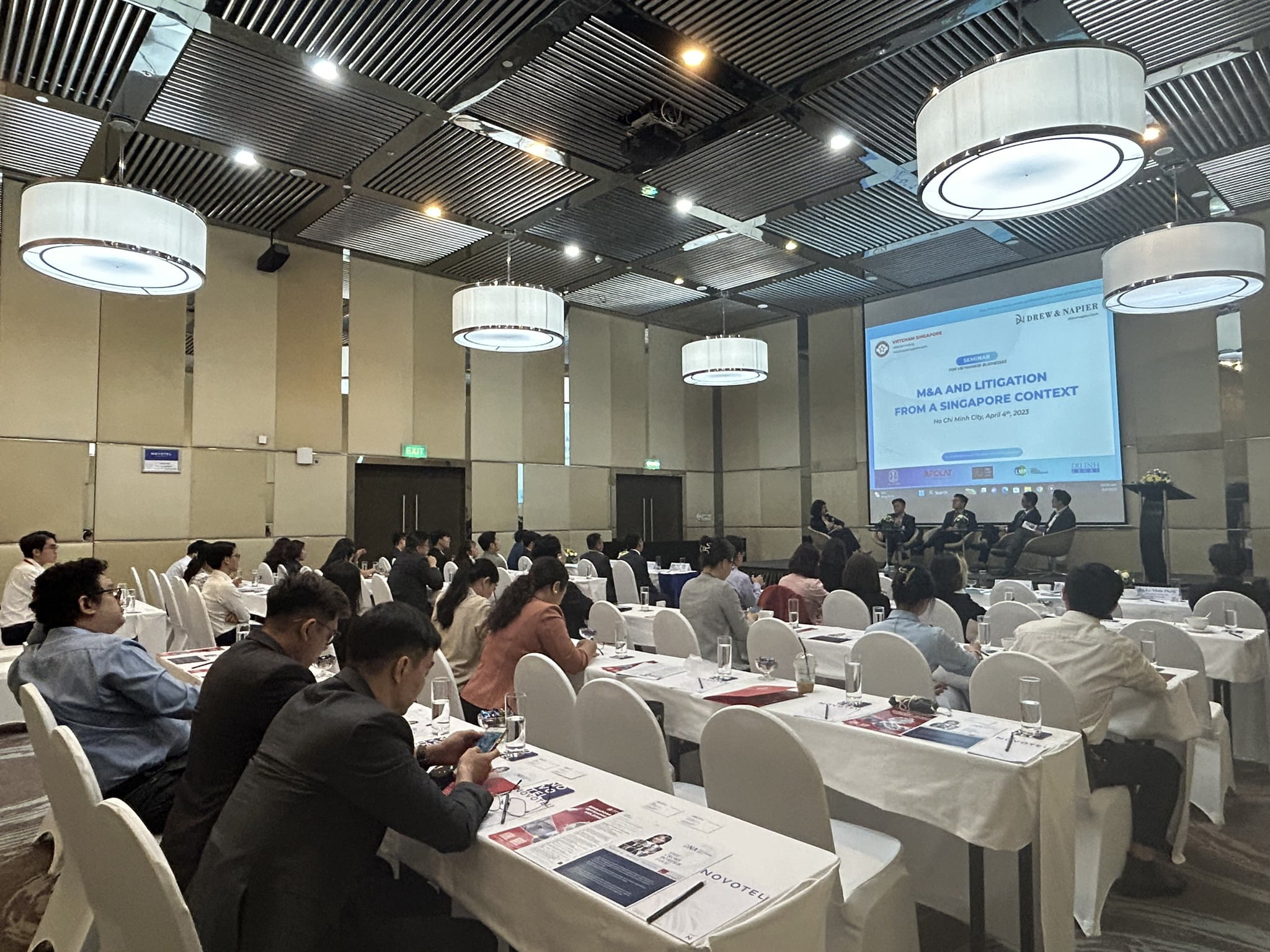 Besides sharing our knowledge and experience, Apolat Legal gratefully received much additional information from law firm partners and guests. It is hoped that through this seminar, Vietnamese and Singaporean businesses will enhance cooperation opportunities, contribute to integration and joint economic development.