Updated on: 18/01/2021
From January 2021, Apolat Legal has officially become the law firm member of MSI Global Alliance (MSI) exclusively in Viet Nam jurisdiction.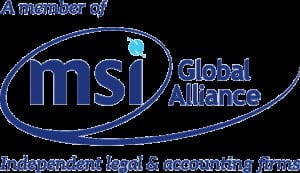 Currently, MSI is one of the world's leading international associations of independent legal and accounting firms. The association was formed in 1990 in response to the growing need for cross-border cooperation between independent, professional consultant firms. MSI carefully selects a single MSI full-service legal and accounting member firm in each jurisdiction. The members work closely together to provide integrated, multidisciplinary services to meet each client's legal and regulatory obligations and growth ambitions.
Since the establishment, MSI has steadily grown to become a top-ten ranked, leading, international association with over 250 independent member firms in more than 100 countries throughout the Americas, Asia-Pacific, Europe, Middle East and Africa regions.
With the exclusive member of MSI in Viet Nam, Apolat Legal approaches to source reliable expertise quickly, expands the network with other partners and enhances our ability to assist our clients wherever in the world.
For further information on MSI member, please visit https://www.msiglobal.org/firms/apolat-legal/