From January 7th, 2021 to January 9th, 2021, Apolat Legal organized the company retreat for all members at Vung Tau City. This is the time for all to look back on the year over and enjoy the holiday after the hard-working days.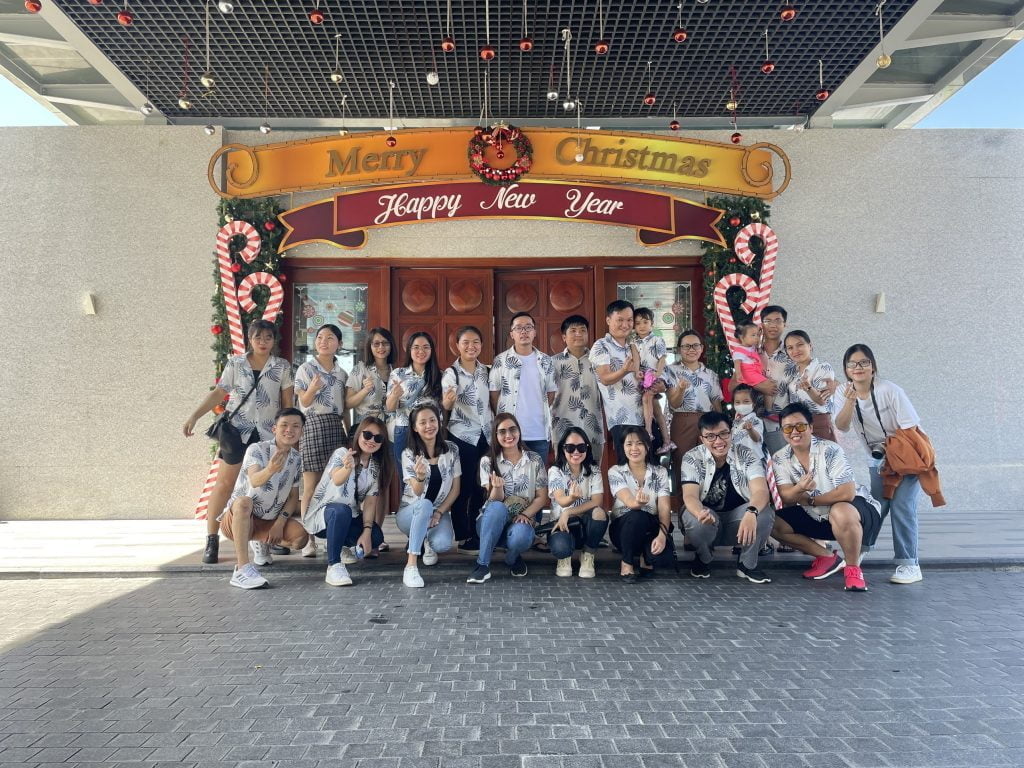 Especially, on January 7th, 2021, the 5th anniversary of the establishment of Apolat Legal (January 1st, 2016 to January 1st, 2021) was also held. The year 2020 is an important milestone marking the constantly evolving 5-year journey of Apolat Legal.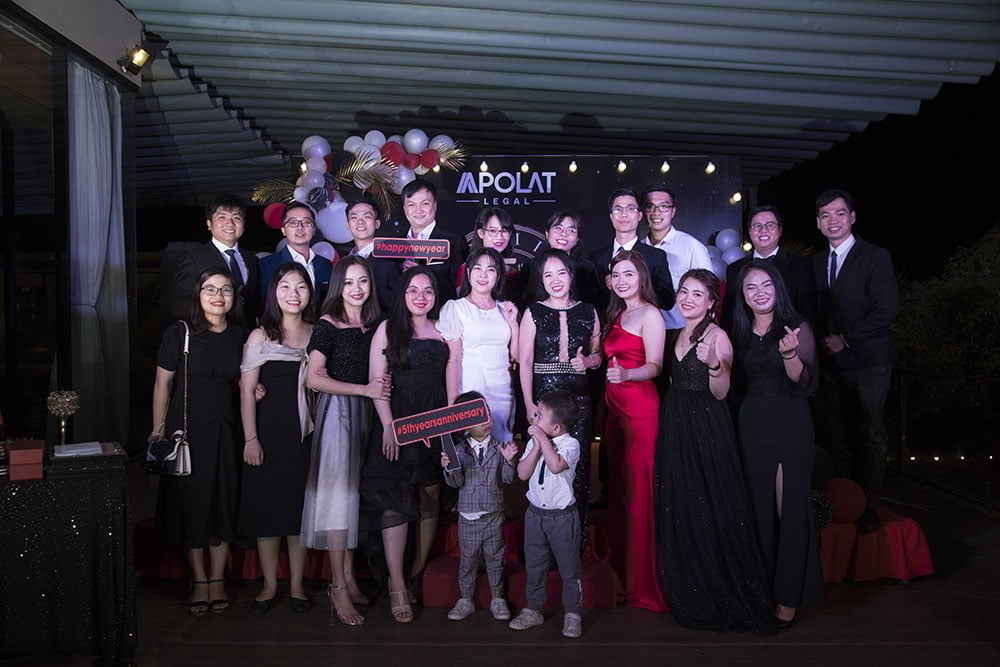 Over the years, Apolat Legal has supported domestic and foreign clients to address business issues and settle complex legal risks. We have been efforts to expand international cooperation, connected with the organization, associations, with the belief that the industry of legal services must always change to adapt to the wave of globalization and the digital economy.
Building a system with its headquarters in Ho Chi Minh City, Apolat Legal also expands its scope of operations in Hanoi.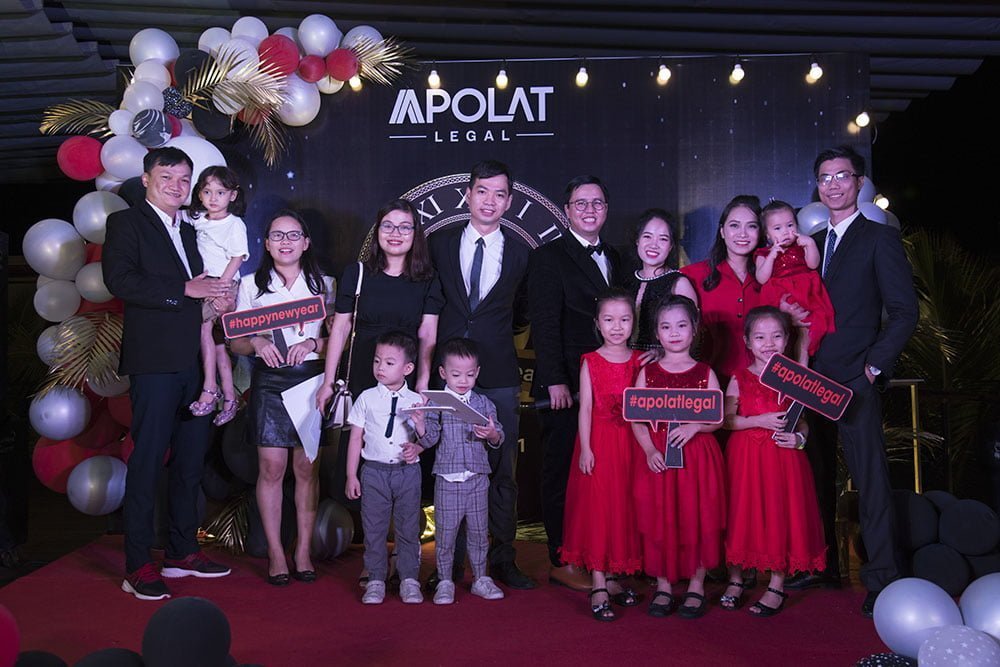 The 5th anniversary of Apolat Legal and preparing for the 2nd 5-year plan, the year 2021, and the following years will mark further innovation and development.
Apolat Legal, with enthusiastic, responsible and aspiring people. Youthful, dynamic and friendly working environment; reasonable and attractive facilities, recruitment and treatment for talents… Apolat Legal aims to be in the top 20 leading law firms in Vietnam by 2025.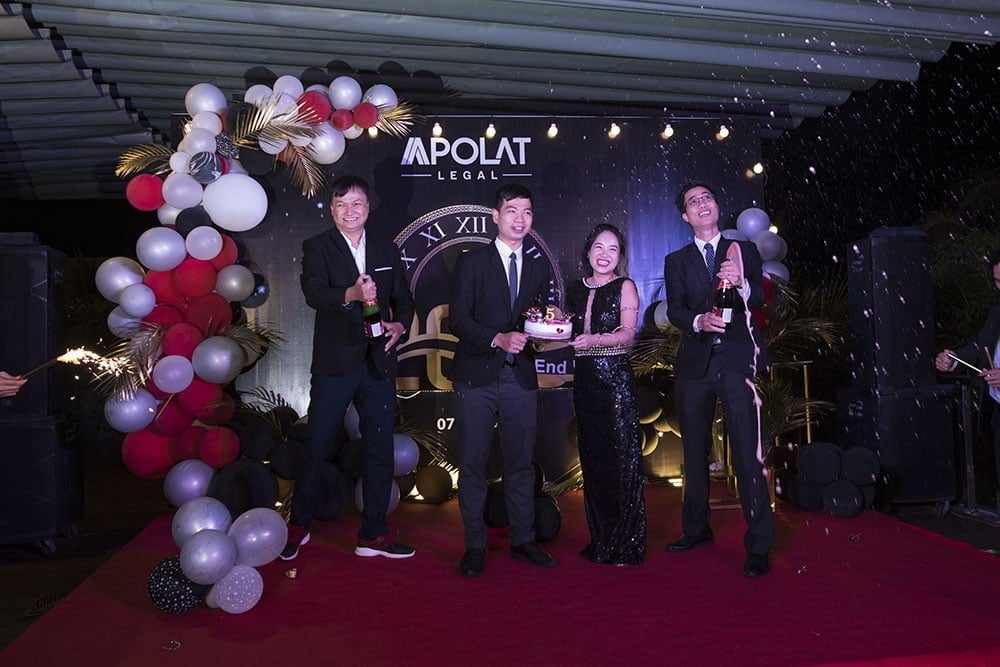 Finally, we would like to express our sincere thanks to the people who have contributed to Apolat Legal. Apolat Legal in the present, all thanks to the efforts, dedication of all of you. Apolat Legal is honored that you have been a part of our 5-year journey.
Some images at YEP night: