Upcoming Webinar: Renewable Energy
23/11/2020
admin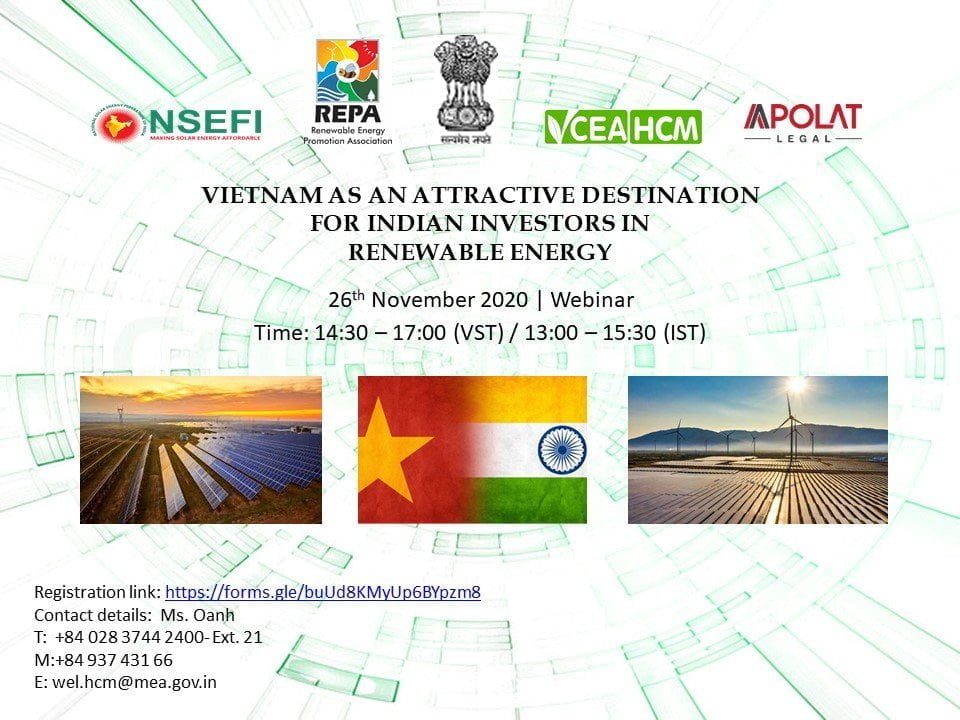 Consulate General of India, Ho Chi Minh City is organizing the Webinar – "Vietnam as an attractive destination for Indian Investors in Renewable Energy" on 26th November, 2020 to promote trade and investment between India and Vietnam in Renewable energy sector.
The Webinar will witness the presence of 100+ companies, Senior Corporate Leaders and Investors from India and Vietnam. There is also a one-on-one discussion (B2B meetings) for interested candidates.

View tentative program
The participants can register (FREE OF CHARGE) at this link: https://forms.gle/buUd8KMyUp6BYpzm8
Access link: https://conference.quickom.com/join/33101605071166964
For further information, please contact Ms. Oanh by email wel.hcm@mea.gov.in, phone: +84 28 3744 2400- Ext. 21 or + 84 937 431 66 (Whatsapp).